Click here to see our How to Make Gift Baskets DVD Video!

How to Make and Sell Gift Baskets 2005 Click Here to Order Book
by Deborah R. Dolen: Written by a leader in the industry noted for her imagination, creativity, resourcefulness, taste and design, this is the most comprehensive, step by step start up kit available on the market today. How to Own and Operate Your Own Gift Basket business was created as a result of the most in-depth research by reading all the books on the subject, along with time consuming research into the wholesale suppliers that cater to the industry that the books never seemed to have provided. The author has painstakingly found the best and most economical methods to get your business off the ground starting from where to find the most economical baskets to where to buy your products prudently at the best price. Deborah shows you how to make over 20 great gift basket assembles and themes. Copyright 2002 Mabel White Dot Com.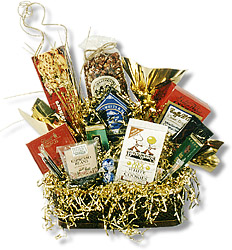 Beyond economics of getting the business started with the least amount of risk she teaches you how to be prudent in your purchases and design baskets with shipping in mind–avoiding many of the common pit falls a new business owner makes when embarking on such a business. The materials also include a detailed description of how to design your baskets with all of the best tricks known to the industry and most importantly where and when to market them! You can make money while having a ball! Do it the RIGHT way and order now! For pleasure or for family & fun this is the book! Re-written in 2005 it is also the most current information on the market today. Your start up package will include: How to Own and Operate Your Own Gift Basket Business Manual, with "lots of photos and example themes." Good Luck! Author: Deborah R. Dolen. This Book will print out 83 pages of great ideas and fun!