Stacked Cookie Recipes Volume III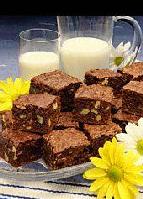 Have you ever arrived home from work after a hard day to hear this from your 8 year old, "I need two dozen cookies to take to school tomorrow" ?
You have a dozen things to do and nothing in the house to make cookies from! What to do?
Jar Cookies to the rescue!!!!!!
You can prepare the ingredients for those cookies in advance and store them in jars and be prepared for any cookie emergency!
Happy Baking... we hope you enjoy this collection of 30 cookie recipes that are sure to please the taste buds of all cookie lovers!
Cowboy Cookie Mix In A jar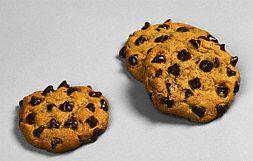 Chocolate Chip Cookie Mix in A Jar II
Chocolate Covered Raisin Cookie mix in a Jar
Chunky Chocolate Cookie Mix in a Jar
OATMEAL SPICE COOKIE MIX
Dreamsickle Cookie Mix
M&Mís Cookie Mix
Reeseís Peanut Butter Cup Cookie Mix
Raisin Cookie Crunch Mix
Peanut Butter Cookie Mix
Orange Slice Cookie Mix
Trail Cookie Mix
Hawaiian Cookie Mix
Brownies Layered In A Jar
Butterscotch Brownie Mix
Chocolate Covered Raisin Cookie Mix
Gingerbread Cookie Mix in a Jar
PECAN & BUTTERSCOTCH CHIP COOKIE MIX
OATMEAL CHOCOLATE CHIP COOKIES
Oatmeal Raisin Spice Cookies
Cocoa Peanut Butter Cookie Mix
CHUNKY CHOCOLATE CHIP COOKIE MIX IN A JAR
Candy Cookie Mix
Snickerdoodle Mix
Molasses Cookie Mix
Special Butterscotch Chip Cookies In A Jar
Snow Balls In A Jar
Sandcastle Brownie Mix
Sand Art Cookies
Potato Chip Cookie Mix In A Jar