Click here to buy the spiral bound version of Make Money Selling Your Crafts

Turn Your Crafts into GOLD! This book discusses exactly how to get your treasures to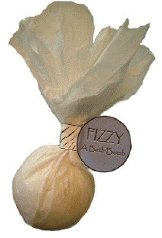 market. Many people LOVE making crafts but they do not know how to sell them.
This book was written by several crafters that includes their stories on how they made a living out of doing just what they love to do to! Join them today! This book is 8" 1/2 by 11" and is 65 pages full of interesting thoughts, concepts in marketing and ideas. Copyright Mabel White Dot Com.
Make Money Selling Your Crafts also provides you with full layouts of popular items to sell and where to place those items, as if you were going to a Farmer's Market with us!
This book includes:
The Twenty Dollar Rule

Keystoning

Craft Ideas in Order of Popularity

Impulse Items

A Sample List of Items to Sell at a Craft Fair

And So Much More!
Consumers who bought this book, also bought the Kitchen Art's Collection!